Wood Flooring Specialists since 1986
From sanding & lacquering to sourcing & fitting reclaimed timber. All aspects of any wooden floor renovation project undertaken.
All types of wood flooring renovated
From Bowes Floor Renovation
Bespoke service tailored to your individual floor
Every floor is individual Wood type & quality, age, wear-and-tear, environment, it all has a bearing on a renovation project; we will discuss your needs and expectations prior to providing an estimate for the work, ensuring a bespoke result designed to meet the demands of your lifestyle.
Specialist services We specialise in sanding and restoring old floorboards and parquet in all states of disrepair. We are able to repair damaged areas, strengthening joists where necessary, for example, when replacing floorboards where a fireplace has been removed.
We can also cut and fix reclaimed parquet onto solid surfaces, for example, where walls have been removed or hearths changed.
Good advice based on extensive experience With a wide range of options, we will happily give advice on the wood finishing products that may be best suited to your individual flooring.
Professional equipment & service
From sanding & lacquering to sourcing & fitting reclaimed timber
All aspects of any wooden floor renovation project undertaken
Professional, Insured
We use the latest Lägler equipment, German-made to meet stringent environmental and safety requirements. We are highly experienced and fully insured.
Free Estimate
At Bowes Floor Renovation we will provide you with a free estimate valid for three months, and we are always on hand to offer honest advice.
Free Colour Sampling
We are also happy to offer a free colour sampling service for your new floor to give you an accurate idea of the finish that can be achieved.
Domestic & Commercial work welcomed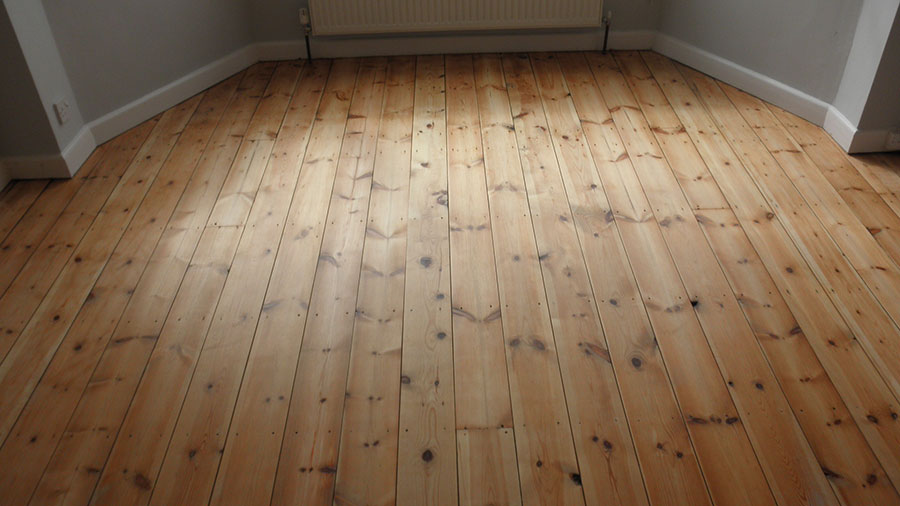 "Ken did an incredible job - having taken up the carpets to find 1970's parquet underneath however, the damage was extensive through multiple rooms. At no point was Ken phased by any of the complexities/difficulties of the job, the quality of the finished product was beyond what we could have expected, it was delivered quicker than we had planned, and Ken is a great guy and particularly personable."
"Ken's attention to detail is spot on, his knowledge and expertise is incredible and we would highly recommend him. His communication throughout the job was brilliant, keeping us updated and informed on any key decisions required for the job."
"Ken was fantastic from start to finish. Clearly knows his stuff on floors and despite many years of experience still enthusiastic to do a great job and really bring out the character of our old floor. 10/10 and happy to recommend."
"Very professional, superb knowledge of wood, excellent attention to detail, went above and beyond our expectations, highly recommend."
"Ken was extremely professional and friendly ... he responded to communications quickly and explained exactly what he would do and how long the work would take. He arrived bang on time, was quick, efficient and extremely tidy. The floor looks amazing and we would recommend him without hesitation."
"Fantastic job on the repairs ... Sanded floor back from very dark oak to light oak finish, 3 coats of varnish 2 large rooms and hallway completed in 4 Days. Quote was very competitive and kept to the quoted price. Would recommend."
"Exceptional workmanship with an as new finish throughout. Delighted with the outcome."
"Some of the wooden boards were broken and were a lot of holes and gaps. Ken did a fantastic job on the repairs, (replaced missing areas and repairs to damage boards) Sanded floor back from very dark oak to light oak finish, for 3 rooms and hallways. Everything was completed in just 4 days!"
"I fear for wooden floors should this man ever retire. Ken is not a tradesman, he is a grandmaster in the art of floor restoration. He talks about his craft with passion and possesses a fanatical obsession with quality. But his work simply speaks for itself. I never leave reviews but for this man I will make an exception."
"Ken really cares about doing an excellent job. His work is so good that when neighbours saw it, they booked him to renovate their floors too. He is very reliable, tidy and pleasant and his charges are fair. We have booked him to do the final room on our ground floor."
"His communication and attention to detail were excellent, he made us feel completely involved throughout the whole process, and the finished floor is beautiful. The work was finished really efficiently, in just one day. He is also a really lovely guy!"
"My existing floor was textured so it required significant sanding to make it level. Ken explained everything and worked around the household routine delivering exactly as planned on schedule."
"Brilliant, professional, hardworking. Floor sanding expert. Carried out what was needed to make our floor boards look amazing."
"Ken did a superb job restoring the original parquet floor we discovered under the carpet. We are amazed at the quality of the finished product and his workmanship - so much better than if we had spent the same on new flooring and he said the varnish will protect it now for 20 years."
"Refurbishment of village hall parquet floor. A very thorough and comprehensive job. Long days spent to ensure work completed quickly."
"Bowes Floor Renovations has been a member of Checkatrade for 10 years. We would like to thank them for their loyalty and the quality service they provide to customers ..."
"Fabulous Workmanship, Fabulous Finish to my Floor Boards. He did my floor boards 13 years ago, and just had him back again, to re-do some really worn out wooden floors. So pleased ..."
"Ken has done a terrific job. He went above and beyond to ensure the highest quality work, replacing floorboards, filling in gaps between boards and reinforcing joists. He kept me up to speed throughout. I would hire him again in a flash."
Working in Dorset, Hampshire, Wiltshire, Devon & Somerset
We are based in Queens Park, Bournemouth and undertake floor sanding, repair & renovation projects across Dorset, Hampshire, Wiltshire, Devon & Somerset – including Bournemouth, Poole, Broadstone, Ferndown, Christchurch, Swanage, Dorchester, Weymouth, Sherborne, Shaftesbury, Blandford Forum, Ringwood, Southampton, Winchester and the New Forest, as well as further afield.
Bowes Floor Renovations
Queens Park, Bournemouth Tel: 01202 528288 Mob: 07773 889397 Email: info@bowesflooring.co.uk